Building Management Use Cases
Proven in various industries, in terms of applications and scope, IQPS cloud is innovative and the next step in Building Management!
IQPS Cloud offers a Building Management Suite for small to medium-sized buildings where the customer is unburdened in the field of maintenance, management and security of his building management system. 
With the SAAS BMS solution, the customer can access his installation anywhere in the world via a secure connection and can easily view the data of his building through graphical scada images, dashboards and/or graphical trend overviews.
Additionally (optionally) data can be used for analytics and/or artificial intelligence and predictable actions. All data can be requested via APIs and used in, among other things. Facility / Real Estate or Maintenance applications.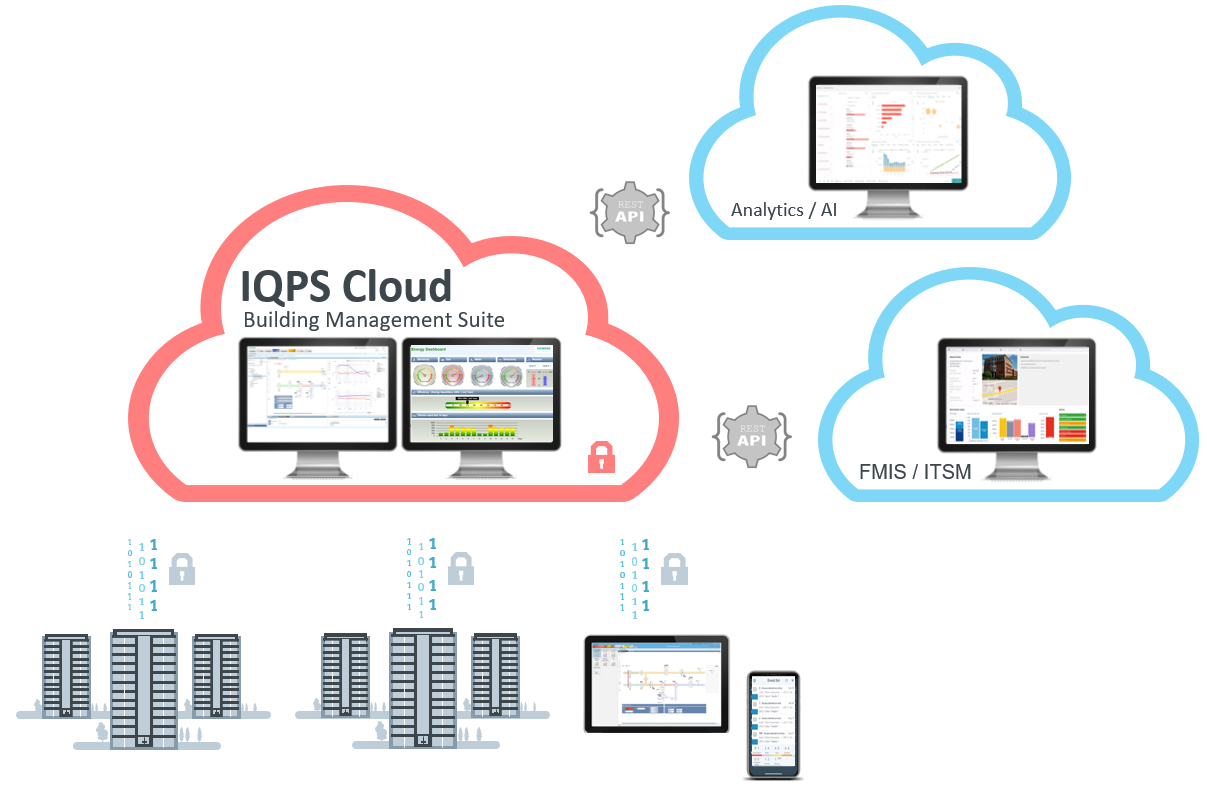 IQPS a versatile platform

Daltonstraat 12
3335 LR Zwijndrecht

+31 (0)88-5001200

info@iqps-smartbuildings.nl